I soooooo thought today was Friday… it felt like a Friday… I had nothing in my brain and a case of the dragginess disease.  And then I get through today and discover today was only Thursday and I have to think of yet another blog post to fill up this week… oh the life I live… said the girl with a roof over her head and food to eat.  :P  Ingrate?  Yes… why do you ask?
I think it was also because yesterday I woke up to an earwig crawling around on my neck and that only ever happens on a Fridee… and I found another one underneath my pillow.  I think I calmly picked the little buggers up and drove them to a natural resources center where I set them free to roam amongst their people in the wilderness.  LIES!!  That may have been a dream in which I am civilized and proper.  We all know that ain't the truth… instead there may have been screaming and jumping and a desperate attempt at arming myself with enough Kleenex so that I don't get bug guts on my fingers when I squish… and I don't have to feel their vertebrae break in half.  EW…
This year there seems to be an abundance of 4 kinds of bugs roaming around down in this basement of nastee bug refugees… earwigs… GROSS!!!!!!!!!!  Centipedes…. NOT ACCEPTABLE!!!!!!  Spiders… PLEASE KILL ME NOW!!!!! and Beetle bugs… OH GRACIOUS PROVIDENCE POKE MY EYEBALLS OUT!!  I can't pick which one I hate the most, but I'm thinking that the beetle bug is the grossest one to smoosh on account of that hard shell covering they've got going on.  I smooshed a whole family reunion of beetle bugs in one night the other night.  Killjoy and proud of it!
I don't know where these bug nasties are coming from but I hate them and they hate Kleenex… so get a clue and invade the neighbor's house instead.  I guess I better quit being lazy and buy some bug spray… either that or set them up a nice comfortable place to lounge in the old bedroom.  Tea party, Mr. Beetle Bug?  Why yes… I think I will.
Question of the Day:  Please tell me I'm not the only one with bugs roaming around her house?  Which bugs do you see the most?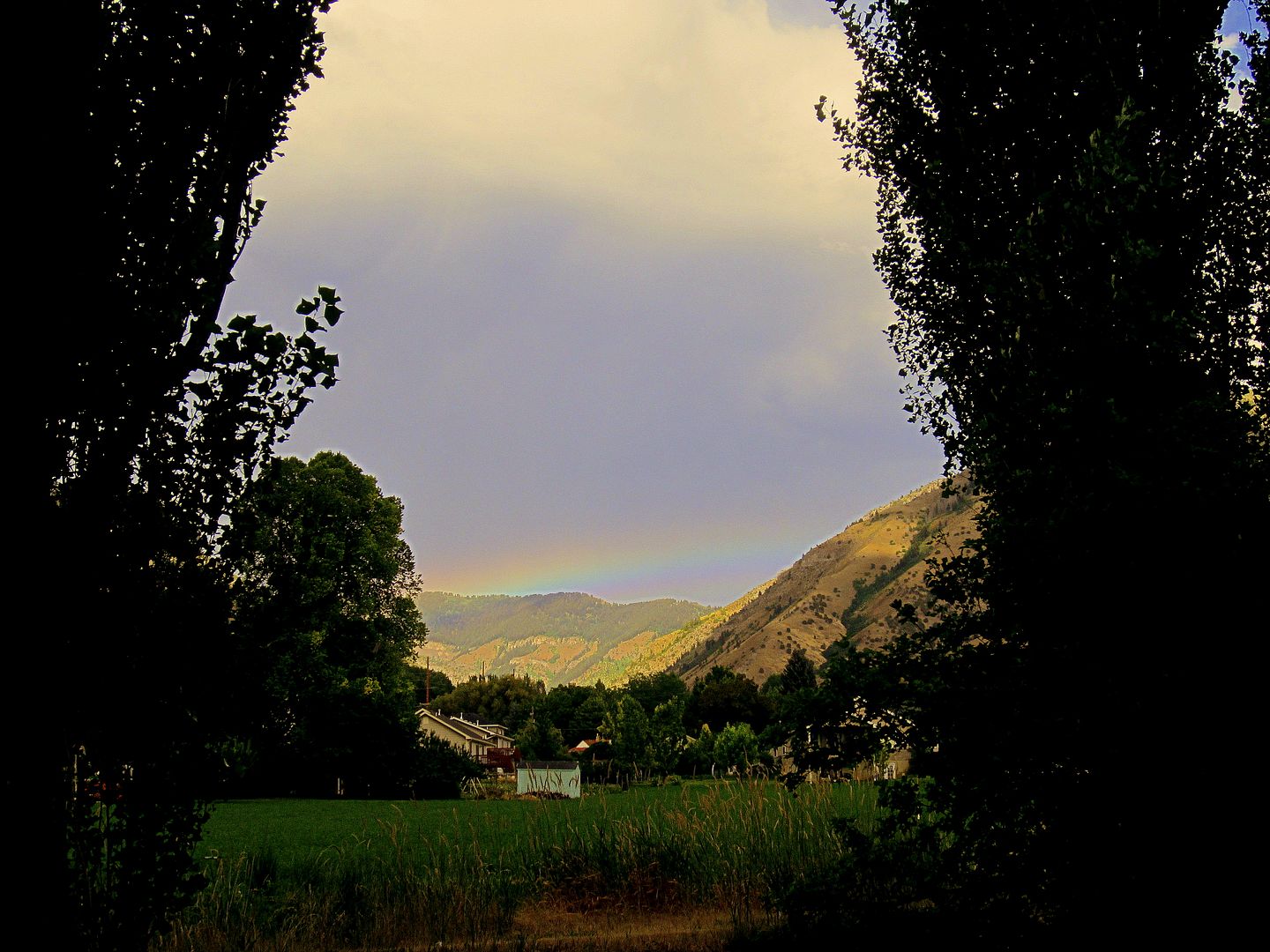 There was a faint rainbow a few days ago… no rain, but a rainbow nonetheless.  Tricky little bugger.
Coughcough… Madre has a hidden talent no one knew about until now… I'm revealing it here exclusively.  I'll be taking over the job as her agent… I'm sure this is going to be big!  Click here for Madre's Secret Talent…  she will not murder me in my sleep for posting this video… she will not murder me in my sleep for posting this video…  If I say it outloud, it won't happen!
Dad's secret talent may be even more embarrassing…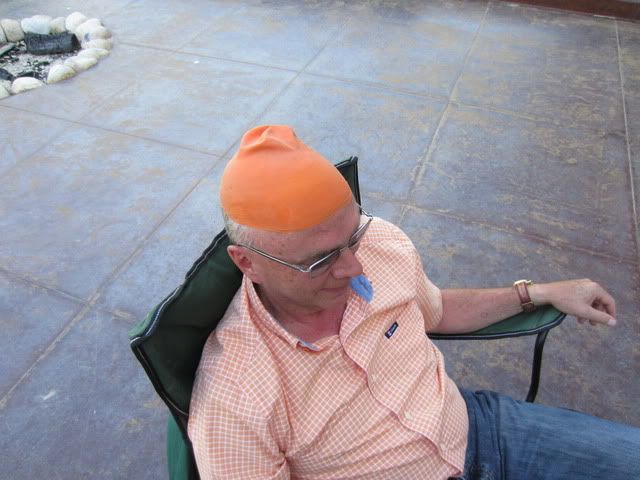 Wearing a balloon on his head… and you wonder where I got my nontalents!?